29 Oct

Are Business Cards Really Dead?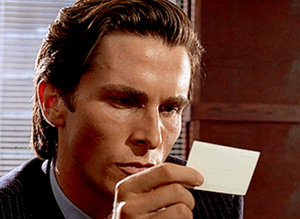 Many people, especially those in the creative industry, are making bold claims that the business card has gone the way of the dinosaur – extinct.
According to The Personal Branding Blog, business cards "have been around since the 15th century when they were first used in China". So why are we still using this "ancient technology?"
Five reasons why business cards aren't going anywhere:
They give credibility – Business cards compliment face-to-face meetings and word of mouth marketing efforts. They give a person an air of professionalism.
They're universal – Not everybody has a phone that can read QR codes or "bump" with another phone. Plus, in some cultures, like in Japan, business cards are revered.
They play well with others – You don't have to forego having virtual/online business cards; hand out your business card in person and follow up with an email including your virtual card.
They show your image –  Not only does it contain all of your relevant information, it shows your company's identity.
They're easily exchanged – You don't have to fumble with your phone or try to instruct the other person how to follow you on Twitter, especially when you're connecting with the Baby Boomer's or older generations.
If you've been in any kind of corporate environment you know that change is not always easy. Getting an entire company – especially a large one – to adapt would be incredibly challenging, and ultimately costly for the company.
This is the same reason print advertising will not go away as long as there is print media (which may even bite the dust first).
Besides that, business cards are almost a rite of passage when you join a company – they give a sense of importance and belonging. The first thing you do is hand them out to everyone you know, which is great, free marketing for your business.
It seems a lot of people in the creative industry are quick to move on to new technologies, but those in a business/corporate world aren't so quick to abandon what they know. While it's great to line your toolbox with new and exciting tools, you don't need to throw away the core tools. Business cards are still completely, and totally relevant.
Tell us what you think by leaving a comment!