13 Feb

Why Smart Clients Hire Branding Experts – The Cheap Logo Design Epidemic and How It Makes You Look Bad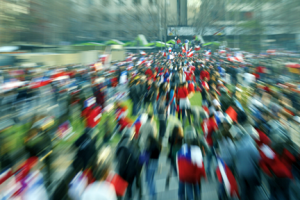 Crowdsourced logos appear to be gaining a lot of traction due to their widespread availability and ultimately their low cost. There is certainly appeal with crowdsourced logos – a business gets to pick and choose from sometimes hundreds of designs. But there's more than meets the eye to crowdsourced logos.
People seem to have a tendency to think logo designers are "logo whisperers" who can conjure a logo out of thin air. If all designers can do this, why not pay as little as possible for a logo?  The truth is that logos are carefully designed based on your brand, vision, target market, and more.
Crowdsourced logos rarely have any of these factors in their design. If you peruse the crowdsourcing sites, you'll notice a lot of work incorporating graphic design trends, and also a lot of generic images. If you look even closer, you'll realize designers sometimes use the same or similar designs for different contests!
Because a lot of designers are technically graphic artists, some don't have a branding background. They might not even have the time or care to get to know your business first. You'll see a lot of design with cliched and literal translations in the design submissions – like if your business sells books, there might be a stock image of a book and then your business name.
Ways Your Company Suffers from Crowdsourced Designs
1. No Customer Service – Many designers for these sites are minimizing their effort because they're not making a lot of money per project. They run the risk of putting in a lot of time and effort for ZERO money because they are competing against other designers. They need to make the most of their time to complete multiple projects in order to make substantial money. They'll take a few critiques and suggestions, but once the money is in their hands they will likely no longer support you.
2. Generic design – Like we said above, these designers are trying to do as little work as possible, so they'll often be using run-of-the-mill stock photos, generic typefaces, and you could end up with a design that looks very similar if not identical to other companies' logos.
3. Lack of Usable Product – You'll likely have to handle any format for application after the logo is yours. Need it for print? You might have received a design in RGB color mode instead of CMYK. Need it for packaging? You'll have to pay someone to convert it to another color mode. Need it super small for a business card or super big for a sign? What about a square version of the logo for your social media sites? The designer from the crowdsourcing site is unlikely to modify it for you without monetary incentive.
4. Rights and Usage – Who's to say if crowdsourced designers legally obtain stock photos/icons/vectors used in their projects? Sure, many sites make them agree to follow rules and copyright laws, but do they? What kind of protection do you have if you receive a design with copyrighted material? Plus, if the designer reuses their own designs, your branding might not be all that suffers; your company could be a target for litigation.
What the Real Logo Design Process Looks Like
Here are some important factors a design firm considers before a logo is designed:
1. Target market – Your logo isn't just for you, it's for your customers. If you're selling a product for kids you might not want a logo that's reminiscent of a stodgy law firm.
2. Branding – A professional design firm will use established branding guidelines and principles when designing a new logo.
3. Vision – Maybe there is more to meet the eye to your business. Someone who is educated and experienced in logo design and branding can help realize the potential of your business in your logo.
4. Communication – Your input in the logo design process is valuable. Communication and dialogue is key to getting the proper design and ensuring success.
5. Process – Brand agencies have a detailed process for designing logos. You'll see drafts, revisions, file delivery, and more. You'll receive communication and engage in conversation throughout the process. You'll also get the creative best from these people.
In the end, it's not a sure thing that you will end up with a horrible design by using crowdsourcing sites. There is the chance you could get a wonderful design for an incredibly cheap price, but is it worth the risk?
If you're interested in a new logo or identity package please check out our branding services and contact us today!
Interested In Learning About Other Design Don'ts?