26 Aug

Computer Storage Reseller Finds Success with Number 9

A local computer storage reseller contacted us at Number 9 Creative when they realized they had outgrown the abilities of the web marketing manager they'd been working with since they had opened their doors. They were reluctant to make changes, but were feeling the pressure of an evolving market.

The project they wanted us to complete was to be relatively small in order to minimize exposure to rapid change, but after meeting initially and getting started on a plan, it quickly grew into a complete overhaul of their website design & content, PPC campaigns (Google AdWords, Microsoft AdCenter – now Bing Ads), marketing collateral, search engine optimization (SEO), lead management, logo redesign and branding.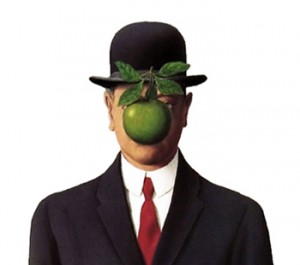 Taking Action
We were now fully engaged with a branding and marketing redesign. We started by defining the business objectives, identifying strengths and weaknesses of the organization, and analyzing competitors. The project was defined and broken into manageable tasks for each of the different areas of expertise of the resources involved, ultimately three phases.
Phase One included the website overhaul. The existing website they were using was very dated, unorganized, and inconsistent. It lacked many of the features they wanted their website to have, but the way it was set up made it impossible to add them.
A new website was built from the ground up. Everything from the old website was scrapped, and a new dynamically-driven website with an easy to use CRM interface took its place. Content was added with the help of the organization's salespeople, then strategically placed and edited for SEO by our marketing and web design teams.
Phase Two involved the re-branding process of the company. The old logo was something of a clip art hybrid that did not scale well for large or very small format and was difficult to read. The client wanted a logo that looked fresh, but maintained similar elements of the old logo.
Three refreshed logo concepts and tagline ideas were submitted to the owner of the business. When the final design was chosen we created templates, letterhead and graphics to integrate the new logo and brand image.
Phase Three investigated the company's PPC campaigns. Managing ad campaigns and all the necessary keywords can be a lot of work, and often times people take the shotgun approach to target anything and everything – not the most cost-effective way to build a campaign. This was the approach the company had previously been using.
Through our unique approach and customized research, we were able to reduce their monthly spending from $18,000 a month to between $8,000 and $9,000 a month. By monitoring the success of different campaigns and some fine tuning we also managed to increase inbound website leads by 300%-400% or roughly 4-5 times what they had been. The cost savings alone amounted to roughly $96,000 annually. That, coupled with a massive increase in leads, paid for the entire project in only a few months.
The Results
The entire project was completed in less than six months with continued improvement to inbound leads realized throughout the duration of it. We were able to create a new brand image and website, and cut their monthly spending on ad campaigns in half. Not only were their inbound sales leads from the web increased, the leads were more substantial and relevant. Our SEO efforts brought their website to Page 1 for organic search results on Google and Bing for keywords we identified as important to their business.
This small computer storage reseller got a fresh face, professional and modern website, and experienced true savings from ad spending.
Learn more about Our Services.